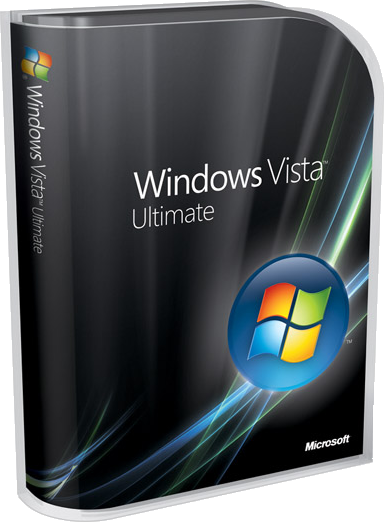 Windows Vista Ultimate Mix 2009, 32-bit DVD SP1+70 Hotfixes! | 2.65GB
((Short Description))
This is a modified version of Microsoft Windows Vista Ultimate 32bit SP1 Retail DVD. No important/useful components were removed to create a smaller, faster and 100% stable Ultimate Mix experience. No need for activation or CD-keys. 110+ tweaks has been added and many other extras...
((Information))
-Only useless components that takes allot of space were removed!
-This version was Modified from the " Microsoft Windows Vista Ultimate SP1 Retail DVD".
-No CD-key or activation needs to be done so you can freely download all Microsoft updates and extras. If you experience activation problems a back up activator crack will be on the desktop!
-110+ tweaks applied for better performance and stability!
-You can only boot from DVD in order to install Ultimate Mix!
(You should BACK UP YOUR PARTITION/S BEFORE INSTALLING!).
-Installation takes about 25-30 minutes!
-Size after installation is 10GB.
-No Viruses or Malwares! "100% Satisfaction"!
Platform: Windows
Release Date: 02-14-2009
Version: Based on Vista Ultimate 32-Bit
Fully Unattended : Yes
Digitally Signed for Security : Yes
CD-Key : N/A
Size: 2.65 GB
Rar files: 27
Format: ISO Image File
What's New?
Windows services updated!
More tweaks added!
Allot less components removed!
Latest DirectX version added!
220 HD Wallpapers!
60 HQ logon screens!
60 Sidebar skins!
250 Sidebar Gadgets!
18 High quality Icon packs!
150 cool username images!
30 High Quality Dreamscenes!
18 cool screen savers!
50 coolest themes added!
16 useful applications!
All NVIDIA and ATI Graphics Card Drivers!
3 different sound schemes!
Added Windows Media center TV Pack!
Cool Boot screen!
Customized default aero theme!
Blue Task Manager!
Transparent maximized windows!
Startup Orb animation and sound!
Change, Copy and Move animated different shell color!
70 most important SP1 Hotfixes/Updates added for performance, reliability and security!
(DO NOT INSTALL UPDATE KB940510!)
((Applications included))
Internet Explorer 8 RC 1!
Nero 9.2 lite Multi-Language!
Adobe Flash Player Plugin 10!
Adobe schockwave player 11!
Adobe reader 9.0 lite!
Firefox 3.0!
IconPackager 4.0!
Java 6 update 11!
K-lite codec pack 4.3.4 Full!
Limrewire pro 5.0!
Windows live messenger 9.0!
Logon studio!
Notepad 5.1++!
Sidebar Styler!
Winrar 4.65!
Yahoo messenger 9.0!
What's Gone??
((Accessories))
Games
Speech support
Welcome center
((Drivers))
Diva Server
Modems
Printers
Scanners
Tv tunners
((Languages))(keyboard languages support Still Included!)
Japanese
Korean
Simplified Chinese
Table Driven text Input Processor
Traditional Chinese
((Multimedia))
Intel indeo
Movie and DVD maker
Music and video samples
((System))
Bitlocker drive encryption
Disk defragmenter
Help
Malicious software removal
Microsoft Agent
Manual install!
Natural language
Performance counters
Reliability and performance monitor
Remote differential compression
Security center
User account control
Windows defender ( Useless!)
Windows Easy Transfer
-----------------------------------------------------------------
((Quick Instructions))
1. Burn the ISO image to any writable DVD. (Don't burn the ISO image as a DATA DVD or your copy wont be bootable!)
2. Insert disc to DVD drive and Boot From Disc.
3. Choose a Partition to install Vista Ultimate Mix.
4. Vista Ultimate Mix will restart 3 times to complete installation.
NOTE: Burn the ISO image at low speeds, make sure DVD is clean before installing and also let Ultimate Mix restart 3 times for a successful installation...



http://www.mediafire.com/file/erzyvqcxcjz/Ultimate_Mix.part01.001
http://www.mediafire.com/file/1wjfmtyijma/Ultimate_Mix.part02.001
http://www.mediafire.com/file/xcdgiuwyo9n/Ultimate_Mix.part03.001
http://www.mediafire.com/file/nw2ecjyozyf/Ultimate_Mix.part04.001
http://www.mediafire.com/file/mpy3nyttlnz/Ultimate_Mix.part05.001
http://www.mediafire.com/file/q3p0sl1mjkd/Ultimate_Mix.part06.001
http://www.mediafire.com/file/iymqnyjtmt8/Ultimate_Mix.part07.001
http://www.mediafire.com/file/mtmfp0ocxli/Ultimate_Mix.part08.001
http://www.mediafire.com/file/wpyfmn7idmd/Ultimate_Mix.part09.001
http://www.mediafire.com/file/wy7tvmem0nd/Ultimate_Mix.part10.001
http://www.mediafire.com/file/ichbzeybnm2/Ultimate_Mix.part11.001
http://www.mediafire.com/file/lwxgzcz3cjn/Ultimate_Mix.part12.001
http://www.mediafire.com/file/t4l02zb51dw/Ultimate_Mix.part13.001
http://www.mediafire.com/file/yzfywdj3te3/Ultimate_Mix.part14.001
http://www.mediafire.com/file/8zlvlznghtz/Ultimate_Mix.part15.001
http://www.mediafire.com/file/22zcbm3ssyq/Ultimate_Mix.part16.001
http://www.mediafire.com/file/j8mjfwl4yjn/Ultimate_Mix.part17.001
http://www.mediafire.com/file/m5mumd3ahrb/Ultimate_Mix.part18.001
http://www.mediafire.com/file/z1eh4n9mscs/Ultimate_Mix.part19.001
http://www.mediafire.com/file/0mb1yjmj4gx/Ultimate_Mix.part20.001
http://www.mediafire.com/file/wyu4b7xz2oc/Ultimate_Mix.part21.001
http://www.mediafire.com/file/gtbgwn2zmmv/Ultimate_Mix.part22.001
http://www.mediafire.com/file/ondz9edm3yo/Ultimate_Mix.part23.001
http://www.mediafire.com/file/clvnz11czyp/Ultimate_Mix.part24.001
http://www.mediafire.com/file/uoyerqcnazp/Ultimate_Mix.part25..001
http://www.mediafire.com/file/3lkmyylghzv/Ultimate_Mix.part26.001
http://www.mediafire.com/file/2j9iopn1tmo/Ultimate_Mix.part27.001 
Guides :
Rename all .001 extension to rar pass : ultimatemix